Funny pictures and drawings to laugh
Update:
Sun 18 Sep 2022 10:35:41 PM CEST
On this page you can find a collection of funny pictures, drawings and photos in several categories. Have fun browsing!
Funny pictures around men and women
Funny pictures all about computers
Other Fun-Pics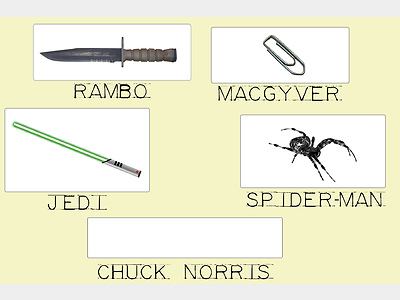 Funpic: Superheroes and their weapons
All of our superheroes have special abilities and all of them come with typical and individual weapons to fight the enemies. But this picture shows the real power of our superheroes in a funny way. Of course you know, there is only ONE very special real superhero: Chuck Norris.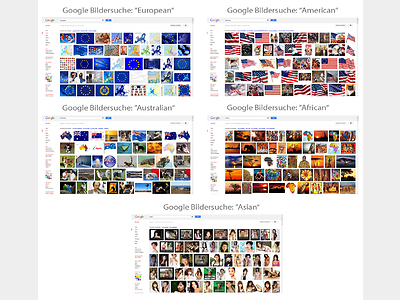 Funny screenshots of the Google Image Search - See the differenc
Google Image Search is a really great tool. Have you ever tried to compare the result pages of specific keywords? The following picture shows an interesting comparison of our five continents: "Europe, America, Australia, Africa and Asia", by searching for relevant people.

Any feedback on the fun pictures? Just feel free to write a comment...
Comments
0
This website uses cookies 🍪 to ensure you get the best experience on our website. More Info