The Sony Alpha 7 III camera is a really nice tool. Unfortunately, it also lacks some important features like creating time lapse videos, supporting long exposures (bulb) or automatic focus bracketing. So here is a collection of different articles and tips all around doing focus stacking with a Sony A7 III camera.
Background details of the focus bracketing technology
What is Focus Bracketing and Focus Stacking? In short: A method to take multiple shots with different focus distance being combined to a single perfect sharp photo, especially in stills, macros or even landscapes.
According to Wikipedia: "Focus bracketing is useful in situations with limited depth of field, where one may want to make a series of exposures with different positions of the focal plane and then choose the one in which the largest portion of the subject is in focus, or combine the in-focus portions of multiple exposures digitally (focus stacking). Usually this involves the use of software with unsharp masking, a filtering algorithm that removes out-of-focus portions of each exposure. The in-focus portions are then "stacked"; combined into a single image."

Modern cameras like the Fujifilm X-T3 or Nikon Z6/Z7 provide functions to support the photographer. For example the Nikon Z7 includes a feature known as "focus shift", and with focus shift enabled, the Z7 will take a series of photos focused at different distances, starting from front to back. The idea is that you later combine these photos in post-processing software to create a final image with huge depth of field. The Fujifilm X-T3 has a focus bracketing menu where you choose the number of frames you'll shoot, your step, which corresponds to the difference in focus distance for each shot, and your interval, which is how many seconds between each frame.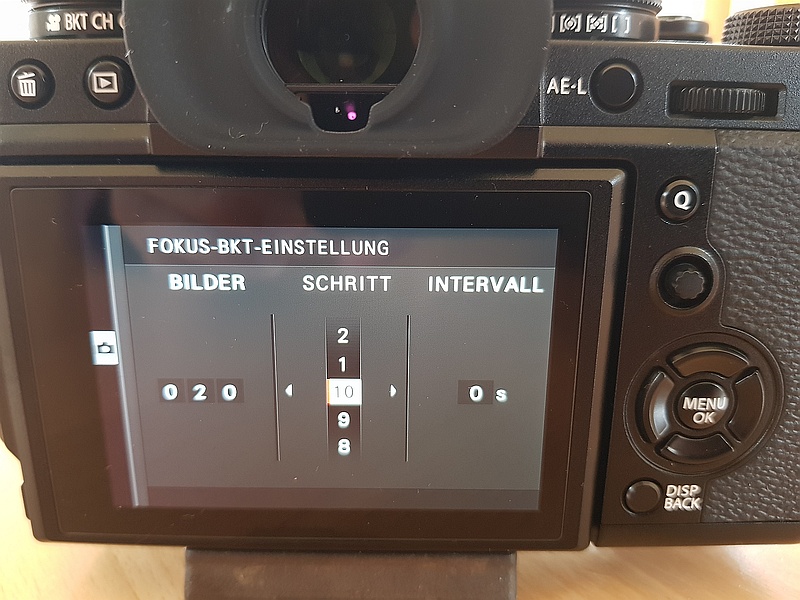 Unfortunately the Sony Alpha 7 III does not have such a feature. So the only chance either is to take the shots manually or use some non-Sony software tools or hardware extensions.
Software tools for focus improvements and other goodies
The Sony Alpha 7 III camera can be connected to a PC via USB or to a smartphone via WLAN (Android and iPhone iOS). There are some applications available which take control of the connected camera and help on doing the series of photos with adapted focus automatically. Here is a list of interesting programs I found:
1. Free Focus Stacking tool for Windows: "B8Stack"
Download the tool and its source code for Windows from:
https://github.com/binarycamera/b8stack
or for Mac (OS-X):
https://github.com/paulrbarnard/stacker
B8Stack is a focus stacking application for Sony A7 cameras. This application simulates user input for the Sony Imagine Edge Remote application in order to implement a basic focus stacking mechanism. The user can specify the number of pictures to take, the step width of the focus shift for each picture and the shift direction. The tool is working with a Desktop PC connection only, it can be downloaded for free and with the source code (WinForms C#).
I have tested B8Stack successfully under Windows 10 with my A7 III connected via USB and Image Edge Remote version 1.4.00.01241.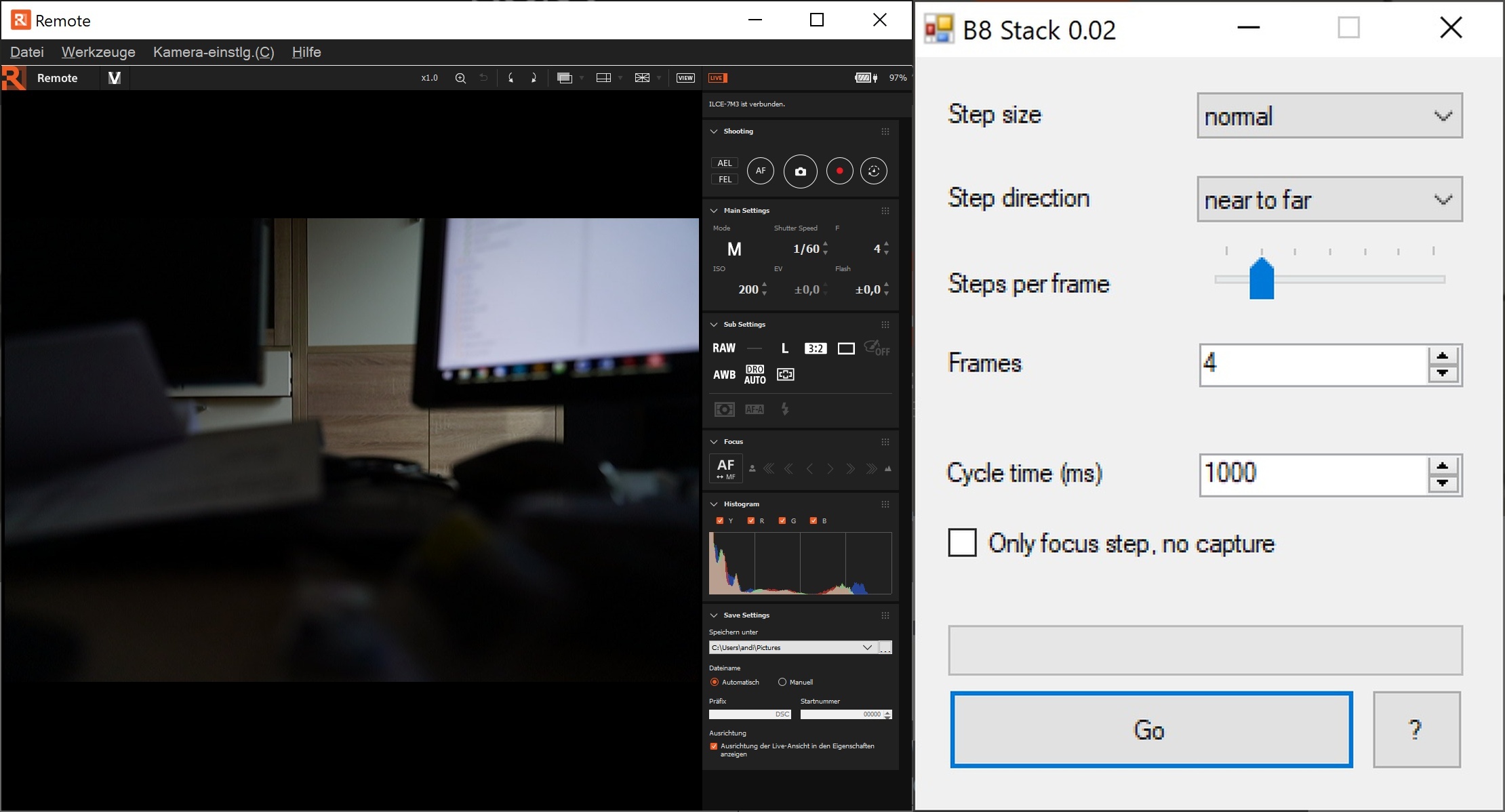 Conclusion: This is a free working option for focus stacking when a PC connection is available. Btw: The Sony Remote tool seems to have problems with High-DPI screens (e.g. 4k UHD resolution); the application is working, but all the buttons, menu bars etc are very small and hardly readable.
Discussions about automatic focus stacking with Sony and B8Stack tool:
https://www.dpreview.com/forums/post/61574435
Other discussion about app development for A7R III and the Sony camera APIs:
https://www.dpreview.com/forums/thread/4268675
2. Traumflieger High Speed Bracketing (Sony+Windows)
This is also an additional program which allows automatic focus Bracketing functions on Sony A7 models (A7 III, A7R III). It works in conjunction with Sony's "Imaging Edge" program, which adds a fully automatic focus bracketing feature. The Traumflieger software is loaded in background and makes it possible to take a defined number of focus steps. The step size is selected in such a way that there are no gaps in the stack. The program can be bought for a few euros but I haven't tested it yet. Details can be found on the following website:
https://www.traumflieger.de/shop/Foto-Themen/Makro-Fotografie/Traumflieger-High-Speed-Bracketing-Sony-Windows::2608.html
3. gPhoto2
gPhoto2 is a free, redistributable, ready to use set of digital camera software applications for Unix-like systems, written by a whole team of dedicated volunteers around the world. It supports more than 2500 cameras. Unfortunately, the Sony Alpha 7 III is not yet supported, maybe in a few month?
Hardware tools to bring the missing focus bracketing function
There are a number of hardware extensions for tethering and control the camera via USB, Ethernet or WLAN. The following list gives an overview about some interesting tools:
1. CamFi (CF102), CamFi Pro and CamFi Plus
In contrast to the described Software only solutions there is also an hardware extension for the Sony A7 III camera (and others) available. This is a useful tool when a PC is not available and also allows outdoor support for automatic focus bracketing. It can be connected to the USB port on the camera and establish a connection to a smartphone via WLAN. Camfi can use Android and iOS devices to be your viewfinder. It can stream live view from the camera to your devices wirelessly.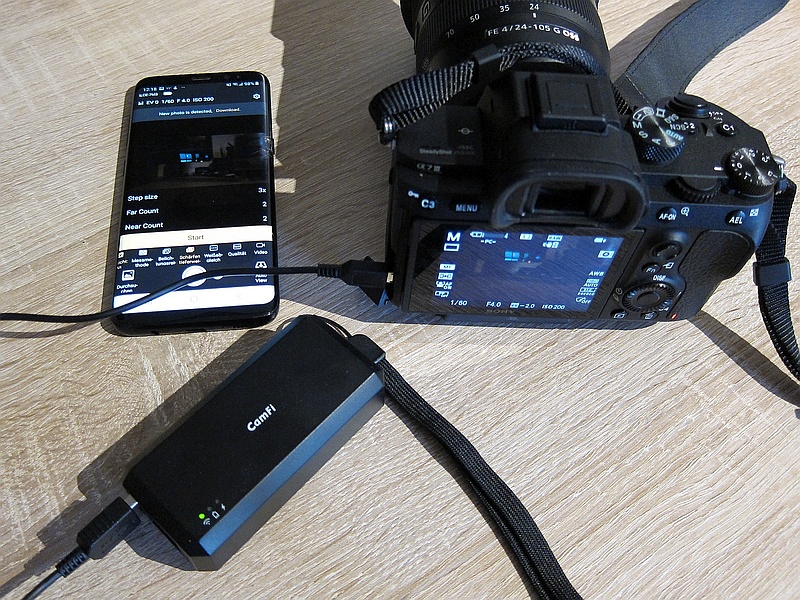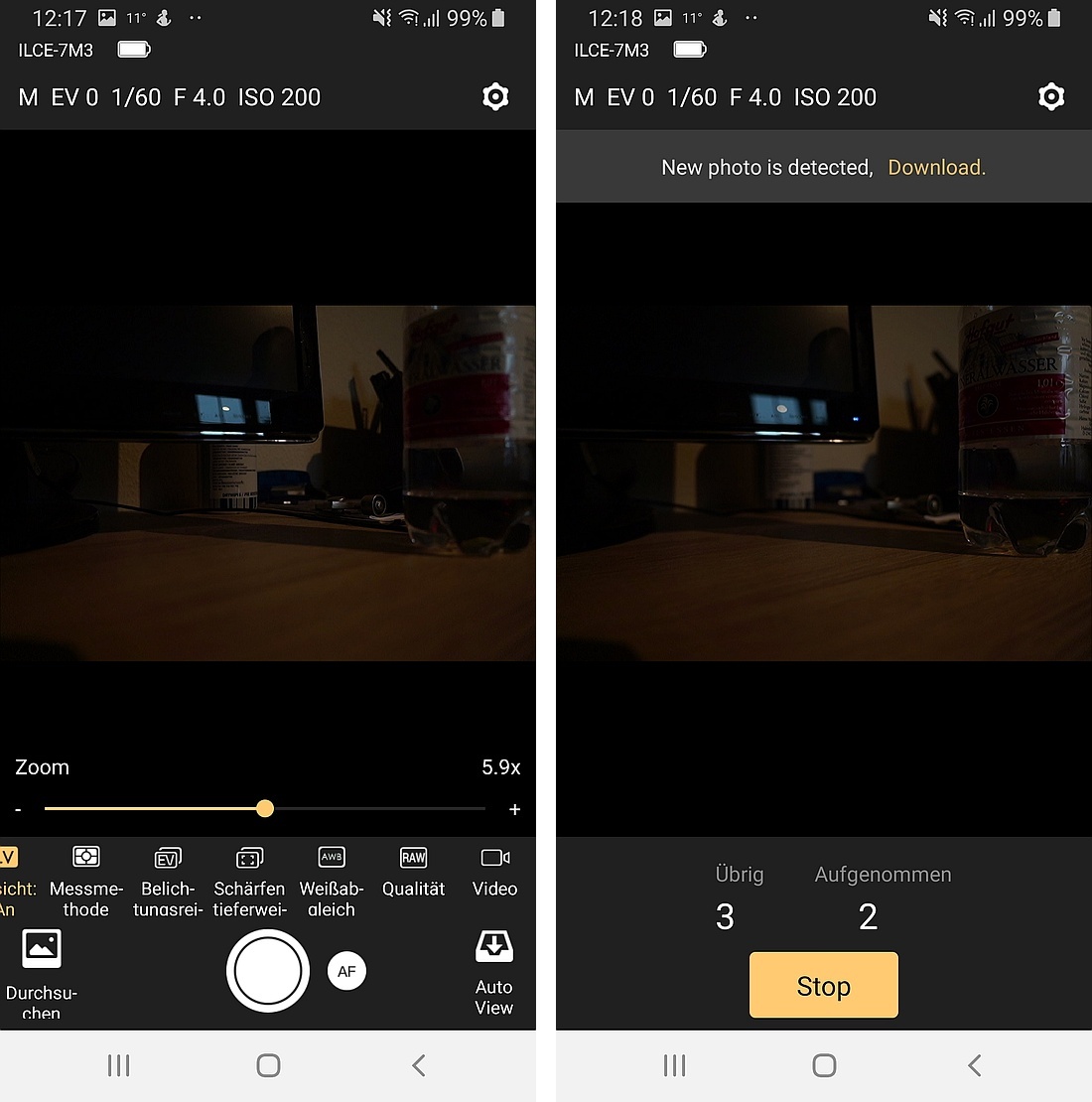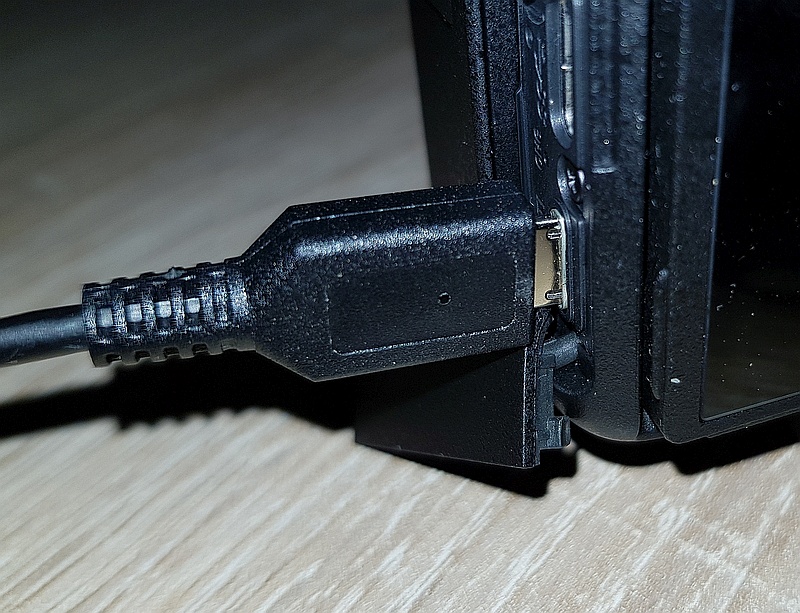 I have tested CamFi (CF102) together with my Sony A7 III camera and at first it seems a bit complicated but at the end it is working. I can connect with my Samsung Galaxy S8 and use the phone to control the camera. Also a combination of HDR and focus stacking together is possible. For my first impression the whole process is a bit slow and there is a 1 sec delay or so between each shot. But for most situations this should be ok anyway.
Btw: The USB plug unfortunately does not quite fit into the socket on the camera as can be seen on the photo above. Even though this is the original USB cable from my Sony camera! Ohh Sony...
2. Arsenal, the smart camera assistant
This tool is a hardware device that can plug into many DSLR or mirrorless cameras. It's designed to automate a lot of shooting situations and also provides automatic focus bracketing/stacking support. Right now it seems like this tool has lots of cool ideas and features but is still in an early state and so a bit buggy, especially with the Sony Alpha 7 III camera. I haven't tested it yet but will keep my eye on what is happening with Arsenal in the next time. More details can be found on its website:
Last hope: SONY. Dear Sony team, please provide us a new firmware update with the best focus bracketing function of all cameras soon. Many thanks in advance!
You also have a Sony Alpha 7 III (A7-3 or A7R-3)? Have you tried focus bracketing with the Sony camera? Do you have further tips or recommendations? Please write a comment.
Comments
22